What is a Paralegal?
If you're interested in practicing law and what to specialize in one area you will be interested in becoming a paralegal. This is often why people look into how to become a paralegal, so they can specialize in one particular area of interest to them.
Being a paralegal can be a very interesting and rewarding career. The role involves building up a good deal of knowledge about the law, working with clients and other legal professionals, and often working under pressure and to tight deadlines.
Depending on the field of law chosen, the rewarding part is being able to have a positive impact on people's lives.
What Does a Paralegal Do?
Paralegals fill an important role in the legal profession. They are often utilized by lawyers to help handle their workload and carry out a lot of their administrative tasks. They are also qualified to practice law and specialize in a certain area or law opposed to being a general lawyer.
Most paralegals work for private law firms, corporate legal offices, or for government agencies. A typical day involves carrying out administration tasks for attorneys, such as preparing legal documents, carrying out research, meeting with clients, and liaising with courts and other legal professionals.
The average salary for paralegals is and the expected growth is (2016 – 2026).
The duties of the role can vary a lot depending on where the paralegal works and what kind of support they have. But the following should give you a good general idea of what to expect.
Key Duties of a Paralegal Include:
Carrying out research
Meeting with clients to discuss their requirements
Communicating legal information to clients
Attending court cases
Maintaining legal records
Desirable Skills of a Paralegal
If you are looking into becoming a paralegal there are some skills outside of education and qualifications that can help you in this profession. Some of which are as follows:
Professionalism
Working in law comes with the expectation, and the need to be professional. If clients think you are anything less than professional they will not want to trust you with their legal matters. There are codes of ethics and professionalism that come with qualifying to be a paralegal.

Good Writing Skills
As a paralegal you will be making notes and writing up legal documents on a regular basis. If you are held back by your writing skills you will find it difficult to progress in your career. This includes both manual writing and typing on the computer.
Good Communication Skills
Paralegals work closely with clients, interview other people related to their case, talk in court, and work with other members of their teams. They are often only as good as their communications skills.

Research and Attention to Detail
Carrying out research and having a keen eye for detail are two of the most important aspects of a paralegal's role. Most research will be carried out online, with some records being tracked down in person and read for the information.
Prioritizing and Managing Workload
Things can get a little hectic in the paralegal world. The more cases you are managing, the better business is going, but the more workload you're trying to manage. You need to be good at managing a busy workload and prioritizing your work, or learn to be so pretty quickly.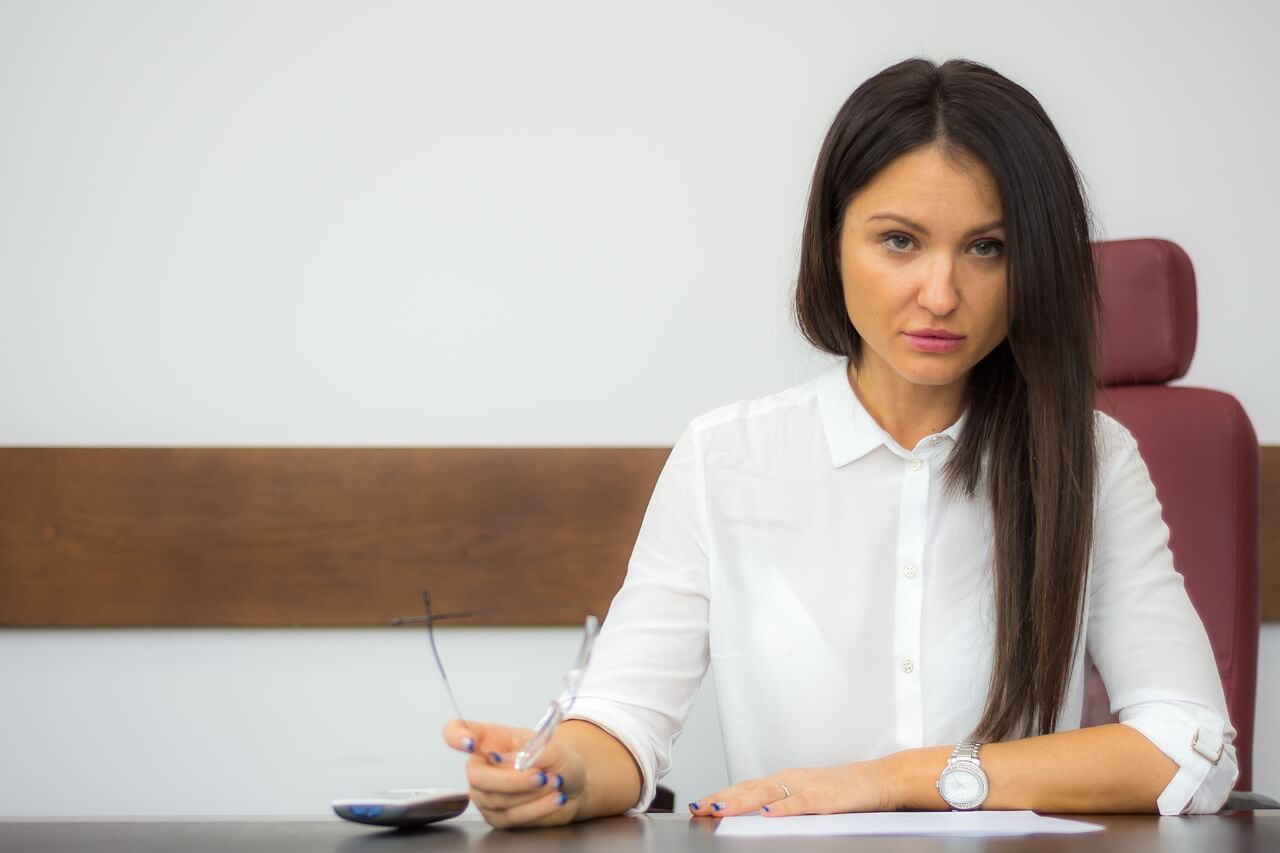 Paralegal Education Requirements
In general, you must have at least an associate's degree to work as a paralegal.
Some employers may require a bachelor's degree. Some paralegals hold a degree in a different subject and have a certification in paralegal studies.
There are no nationally required education standards to work as a paralegal so education can be flexible.
For example, many paralegals have a degree in legal studies or pre-law and pick up a certificate in paralegal studies.
Other paralegals have a bachelor's in paralegal studies. If you already have a college degree in a different subject, your time may be best spent pursuing a certificate or an associate's degree.
Several paralegal programs have practical requirements that must be completed in the form of an internship at either a private or governmental legal office.
Aside from the particular education program you choose, any internships or professional experience is probably the most important part of landing employment as a paralegal.
It is possible to land a job as a paralegal with no previous experience or legal training, but very few firms would take on the task of training a paralegal from scratch.
Accreditation
About a quarter of existing associate's and bachelor's level paralegal studies are certified by the American Bar Association (ABA).
These programs are certified on the condition that they adhere to high standards of legal education laid down by professional legal attorneys.
It is not required to attend an ABA-certified program to become certified to work as a paralegal, but employers tend to favor applicants who have completed a certified program.
Some employers may require applicants to have an education from an ABA-approved program. ABA-approved programs are also required to have comprehensive student services, including counseling, advisement, and career services.
There are no fully online ABA -approved paralegal training courses because the ABA requires that paralegal students take at least ten semester hours of coursework in a traditional classroom setting.
To be clear, just because a program is not ABA-approved does not mean its standards do not abide by those set down by the ABA, but that they just haven't applied for accreditation yet.
What You'll Study
The exact courses you will take depends largely on the specific institution you choose. Many schools offer paralegal certificate training in tandem with legal studies, so those programs will incorporate a broad view of legal theory, practice, and casework.
Other paralegal programs may be more focused and directed to the technical aspects of the discipline such as case writing, research methods, and internships.
Paralegal programs tend to incorporate at least some classes from the humanities and liberal arts, including English, philosophy, sociology, and psychology.
In general, a paralegal programs will focus on basic areas of law and their functioning wherein.
The main point of paralegal studies is to train students on how to work with legal documentation and comb through cases for research purposes. As such, much of the classes will focus on specific areas of law like contracts, torts, wills, business law, estate law, and more.
Some programs are broader and cover the legal field in general while other certificate and degree programs may allow students to pick a specific area paralegal studies to specialize in. Again, the educational path to becoming a paralegal is very flexible and can be tailored to each particular student's skills, previous education, and time constraints.
Training Information & Types of Paralegal Degrees
There are a handful of educational paths for paralegals.
The most basic option is to pick up a certificate in paralegal studies.
There are actually two main kinds of paralegal certificates.
The first is aimed at undergraduates and high school students who want to gain the technical skills to become entry-level legal assistants.
Other certificates are aimed at post-baccalaureate students who want to take graduate level-type courses in paralegal studies.
These post-graduate certificates are meant for paralegals who want to become specialized professionals. These programs require anywhere from 18 to 45 hours of coursework and can often be completed part-time. As such, the amount of time it takes to get a certificate in paralegal studies can vary from 1 to 4 years depending on the level of certificate and your school schedule
Associate's and bachelor's level programs in paralegal studies are also available and tend to cover basic core college requirements as well as topics in paralegal studies.
These programs are more like a traditional college degree and take about 2 year and 4 years to complete, respectively. There are also master's level paralegal programs, but these are less common and are generally not required by employers, except for highly specialized positions.
Option 1: Paralegal Certificate
Basic paralegal programs aim to give students fluency in basic legal concepts, terminology, the structure and history of U.S. law, and the fundamentals of legal research and writing.
These programs teach paralegals how to examine facts and understand court proceedings.
The exact length of a paralegal certificate program differs depending on the institution but normally take at least several months.
These programs can often be taken part-time and normally focus solely on paralegal work and do not incorporate general education courses.
Admission Requirements
The exact admission requirements differ depending on the program.
Some programs may require students to have at least an associate's degree in another area, while some may require specific college credits and some experience working in the legal field.
Still, others may only require you to have a high school diploma or GED. Make sure to thoroughly check any admission requirements for certificate programs.
Courses
Certificate programs are often very focused and directed at cultivating the technical skills for the paralegal discipline.
Most of the time, these courses are structured as each focusing on a specific area of law as well as courses on legal research and writing.
A hypothetical curriculum might look like:
Legal interviewing & investigation
Will and probate
Intellectual property law
Contract and tort law
Criminal law
Legal technologies and writing
Option 2: Paralegal Associate's Degree
The exact content of an associate's level program in paralegal studies does not differ too much from that of a certificated program, but supplements the curriculum with general education courses meant to pursue student's for bachelor's or higher studies.
A paralegal associate's degree takes about 2 years to complete.
An associate's degree in paralegal studies strikes a nice balance between a rigorous education and getting students working in the field quickly.
Admission Requirements
The admission process for associate's programs differs depending on the institution.
Some programs only require a high school diploma or GED while others may require applicants to have an associate's or bachelor's to apply.
Most programs will require you to send in letters of recommendation and standardized test scores. Other programs may make applicants take specific qualification or placement tests.
Courses
The courses in an associate's level program cover largely the same ground as those in a certificate program with core college courses added.
Some courses may include:
Civil litigation
Contract law
Family law
Estate planning
Advanced legal research and writing
English
Legal ethics
Internships
Option 3: Paralegal Bachelor's Degree
A bachelor's degree in paralegal studies is normally not required for employment and is mostly pursued by current paralegals who want to advance their skills in this fast-paced and competitive field.
Bachelor's degree education paths can be split into two formats: either a 4-year program that requires at least 120 credit hours or as a degree completion program for students with prior experience, training, or college credits.
Bachelor's degrees in paralegal studies tend to let students pick an area of specialization so that students can become qualified in a specific field of paralegal work.
Admission Requirements
The admission requirements differ depending on whether the program is designed for new students with no previous college experience or returning students seeking degree completion.
The basic application requires at least a high school diploma or GED, a minimum GPA, and possibly SAT or ACT scores. Degree completion programs may require students to send in proof of college credits. In both cases, letters of recommendation and personal statements are likely required.
Courses
Bachelor's level paralegal programs include both foundational coursework in legal studies as well as courses on the technical aspects of the paralegal profession.
Some possible courses might include:
Foundations of paralegalism
Business writing
Advanced legal research methods
Estate planning
Advanced topics in legal ethics
Practicum
Contract and tort law
History of U.S. law
Case law and legal analysis
Option 4: Graduate Paralegal Certificate
Post-graduate certificate programs in paralegal studies are meant for students who already have a college degree or education in paralegal studies who want to advance their knowledge for better career prospects.
A post-graduate certificate focuses on graduate-level coursework in legal studies and typically require an internship. Many post-grad certificate programs also incorporate general core college classes.
A graduate certificate is a good idea for students who already have a bachelor's degree and want to get into the paralegal profession or current paralegals who want to specialize in a specific area of paralegal law.
Admission Requirements
Post-graduate certificate programs require applicants to have a bachelor's degree and some most often some professional experience. Most applications require a copy of college transcripts and proof of degree completion. You may also be required to take a placement exam.
Courses
Post-graduate certificate programs offer advanced courses in legal theory and research; courses such as:
Legal research and writing
Family law and procedure
Healthcare law
Patent law and prosecution
Copyright and trademark law
Principles of litigation
Internship
Online Paralegal Programs
There are a number of both fully online and part-time online paralegal certificate courses.
Online paralegal programs are typically cheaper and more flexible with scheduling than in-person courses.
However, there are currently no ABA-approved fully online paralegal training courses as the ABA requires approved programs to include at least 10 semester hours in a traditional classroom setting.
How to Get Your Paralegal License / Certificate
There are no legal licensing requirements to work as a paralegal.
Most employers require applicants to have some formal education in the discipline but it is not required by law to have such an education to work as a paralegal.
That being said, you can receive your paralegal certification.
Paralegal certification is offered through three nationally recognized professional organization; the National Federation of Paralegal Associations (NFPA), the National Association of Legal Assistants (NALA), and the Association for Legal Professionals (NALS).
Theses organizations supply a standardized assessment of paralegals skills and knowledge and paralegals can voluntarily apply for certification.
Certification is not required to work as a paralegal but employers favor applicants who are paralegal certified.
Certificate Renewal
If you do opt to become paralegal certified, then each organization has specific requirements for certification renewal.
All organizations require certified paralegals to complete continuing legal education course to maintain certification.
To be absolutely clear, paralegal certification is NOT the same thing as a certificate in paralegal studies you would earn from an institution.
Paralegal certification just signifies that you have met the guidelines set down by one of the three organizations, which you can demonstrate by placing their credentials next to their name (e.g.. Jane Doe, CP).
The Easiest Way to Become a Paralegal
Let's go over the basic steps to becoming a paralegal.
Step 1. Complete a certification program
The basic step to becoming a paralegal is to get the right education. A certificate in paralegal studies will qualify you to work in an entry-level position in the field. More advanced positions will require more education.
Step 2. Become paralegal certified (optional)
Becoming paralegal certified is completely optional but is a good idea for job candidates to distinguish themselves from the competition. Paralegal certification is acquired by passing an exam laid down by one of the three nationally recognized paralegal organizations.
Step 3. Find employment
The next step is to find a job in the field. A paralegal certificate will qualify you for entry-level positions in the field.
Step 4. Consider further degree options (associate's, bachelor's, etc.)
Many professional paralegals eventually decide to return to school and pursue a higher degree. An associate's or bachelor's degree in paralegal studies will prepare you to work in an advanced paralegal capacity.
Paralegal Job Growth, Salary & Outlook
Paralegals face excellent starting salaries and good career growth potential.
The median annual salary for paralegals and legal assistants in 2018 was $50,940 ($24.99/hour).
The career field is expected to grow by 15% from 2016 to 2026, much faster than average.
How Much Does It Cost to Become a Paralegal?
A certificate program in paralegal studies can cost you anywhere between $3,000 and $10,000
An associate's degree program costs an average of $21,700
The cost of applying for paralegal certification ranges from $75 to $400
How Long Does It Take to Become a Paralegal?
Following the most basic education path and gaining a paralegal certificate can take anywhere from 1 year to 4 years, depending on the specific program and whether you are a full-time or part-time student.
The average associate's degree can be completed in 2 years of full-time study and a bachelor's degree in about 4 years.
Associations, Groups & Resources for Paralegals
Frequently Asked Questions