Finding work in the medical field is a great way to achieve good pay and career stability.
The medical and healthcare fields are among some of the fastest-growing industries in the country and there are plenty of job opportunities for people wanting to start a career.
One particular position that has seen an extremely fast pace of growth is that of medical assistants.
Medical assistants work in doctor's offices where they handle many different kinds of tasks, from clerical work to preparing patients for treatments.
If you have a passion for helping others with their health and enjoy working with people, then a career as a medical assistant may be right for you.
Read on to figure out how to get your foot in the door of this lucrative career.
What is a Medical Assistant?
A medical assistant is one of the hottest jobs in the healthcare industry, so before we start talking about how to become a medical assistant let's examine what makes this job such a good choice.
Their work is to help doctors and other healthcare professionals by applying a number of procedures on patients.
The daily duties of a medical assistant are:
Preparing patients for exams
Scheduling appointments
Performing basic laboratory work
Filling medical records
Updating medical records
Taking vital signs
Facilitating treatment
In order to become a good Medical assistant excellent communication skills are required.
Medical assistants need to make patients feel at home before their procedures and explain them the process. They also answer phones and schedule appointments. With all that said you can understand why communication skills are critical for a medical assistant's career.
Clinical Skills are also required.
Medical assistants perform a series of clinical procedures from measure pulses and blood pressure to sterilizing medical instruments, so top clinical skills are required.
Another part of a medical assistant's job is the administrative part.
They schedule appointments with patients, record their medical histories and talk with suppliers. With that being said you can understand how important administrative skills for this work are.
Medical assistants work mostly full time. They work at physicians and other healthcare professionals' offices and clinical settings. They may be working late nights and weekends depending on the healthcare facility they work at.
The median salary of a Medical Assistant is .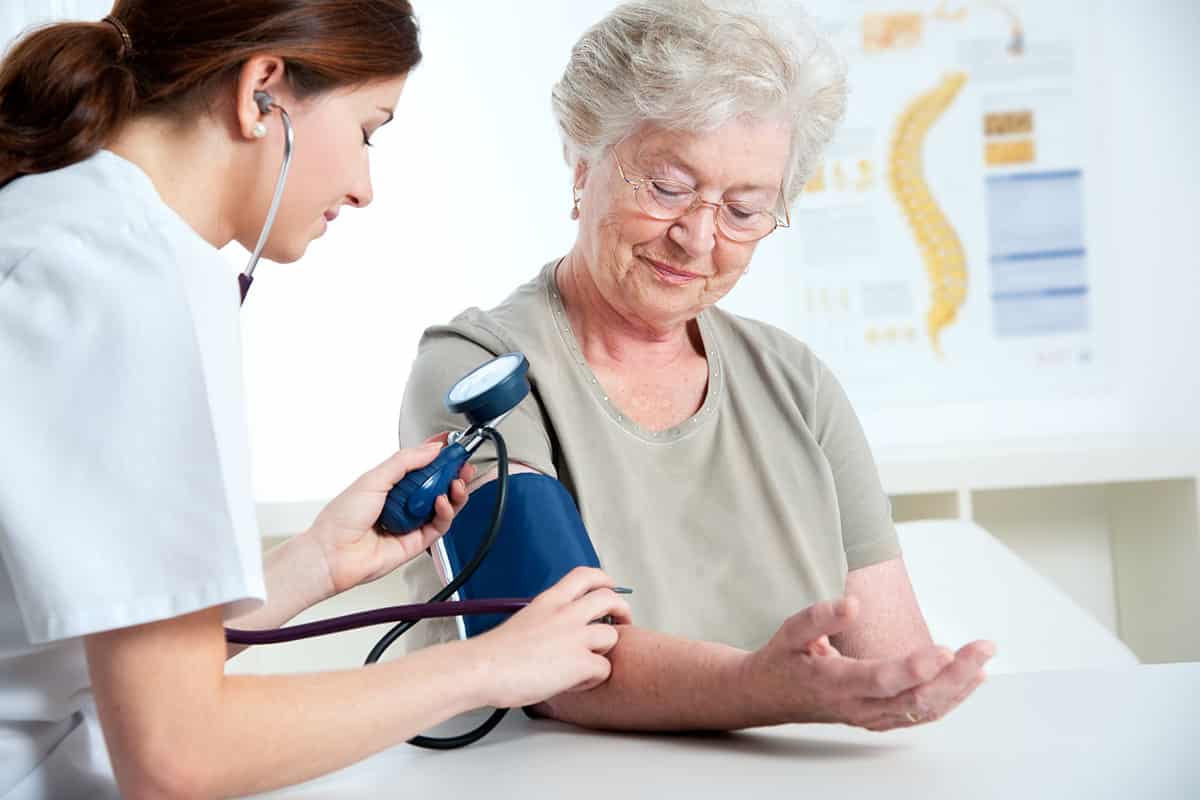 Desirable Skills & Qualities of a Medical Assistant
Medical assistants play a key role in the healthcare industry and becoming one requires a lot of training and a particular skill set.
Most importantly, they need to be very attentive to detail, personable and nonjudgmental, and flexible and adaptable.
Communication Skills
Medical assistants are often the ones who describe basic medical procedures and treatments to patients.
As such, they must be able to translate complex medical concepts and terminology into accessible language for laymen.
If a doctor tells you to report the findings of a blood test to a patient, you will have to explain the test and results in a manner that the patient will understand.
Attention to Detail
One major task performed by medical assistants is assisting in paperwork, procedures, and treatments.
As medical treatments are very precise and controlled, they benefit from being attentive to details.
A regular day for a medical assistant sees them fill out the necessary paperwork, communicate with patients, prepare procedures and treatments, and assist in administering procedures and treatments.
Each one of these tasks requires concentration and focus to do correctly.
Setting up a procedure or diagnostic test incorrectly can make the results unusable of the procedure not as effective, so medical assistants must be very organized and focused on the task at hand.
Following Directions
Most medical assistants work directly with a physician or nurses and help them with daily tasks.
As a medical assistant, there is no room for disobeying the instructions of doctors or nurses.
You will be asked to prepare tests and fill out documentation in a specific manner and you have to follow instructions to a "T."
Even if you do not personally agree with the judgment of the nurse or physician, you still must follow their instructions closely.
Personable
Medical assisting typically involves spending a large chunk of time dealing directly with patients. As such, medical assistants, like nurses, must have a good bedside manner.
They need to make patients feel comfortable and answer any lingering questions about treatments they might have.
Above all, medical assistants must give patients a comfortable atmosphere and make them feel welcome and listened to.
This also means that medical assistants need to have a lot of patience. People can get rather irritable and difficult to deal with when the topic is their physical health, but a medical assistant can keep their temper in check to maintain a friendly and welcoming environment for patients.
Adaptability
As a medical assistant, you will be dealing with patients from all walks of life with different medical conditions. You will have to bounce back and forth between patients interaction, administrative tasks, and prepping procedures so you must be able to change gears quickly and efficiently. Different patients may require a different approach, so your personality should be adaptable to each patient you meet and each task you perform.
Problem Solving
You will face patient questions and insurance issue every day. Medical assistants should be independently motivated and capable of solving problems and managing their time well. Often times, you will have to accomplish something without explicit instructions so there is a level of logical reasoning and problem solving necessary for the job.
Clear-headed
Working in the medical field can take a psychological toll. Odds are you will be exposed to death and bad test results relatively frequently. Medical assistants cannot let these issues affect their psychological disposition. It may be easy to be angry, frustrated, or upset from the environment of the job, but keeping a cool, level head is a necessary part of the job.
Medical Assistant Specialties
Podiatry
Podiatry is the medical area that focuses on medical conditions and injuries of the foot. Medical assistants who work with podiatrists will perform tasks like post-surgical care, wound care and trimming nails.
Ophthalmology
Medical assistants who work with ophthalmologists help these physicians apply treatments for eye problems. They educate the patients on eye health and help ophthalmologists with minor eye surgeries.
Obstetrics/Gynecology
This is a field of medical assistance that requires a broad range of knowledge.
You can acquire this knowledge by selecting specific courses while on a training program or by hands-on training.
Obstetrics/Gynecology medical assistants work with women of all ages. They help doctors on women's health procedures like breast examinations, Pap tests, and pregnancy care.
Medical Administrative Assistant
Medical Administrative Assistants work closely with the administrator or management team of a medical facility or a hospital. Their work is to create spreadsheets and documents and participate at policy making.
Medical Assistant Work Environment
Medical assistants typically work full time and are most often employed in doctors' offices, hospitals, and outpatient care facilities.
A small percentage of medical assistants work in chiropractic offices as well.
The schedule is normally full-time and can involve working on weekends and holidays.
Since you will be working in a medical facility, there is a real risk to exposure from pathogens and hazardous biological materials, such as blood and saliva.
There is also a risk for back and leg pain as the job requires long periods of standing and walking. There is also the risk of injury from improperly handling medical equipment, such as syringes.
Medical Assistant Education Requirements
According to the American Association of Medical Assistants (AAM), medical assistants must typically first complete at least a 2-year associate's degree program. 1-year certificate/diploma programs do exist and offer a quicker path to the profession, though employers tend to favor candidates who have finished at least an associate's degree.
Either way, a certificate/diploma or a 2-year associate's degree will qualify you to work as a medical assistant.
Once finishing a program, graduates will be qualified to take the AAMA certification exam to become a certified medical assistant (CMA).
This certification must be renewed every 5 years. Only a few states require medical assistants to hold their certification, so strictly speaking, it is possible to work as a medical assistant without certification. However, certification proves you have completed a comprehensive education program in the field and meet professional standards laid down by a national body of certified medical assistants.
The only time a medical assistant requires a license is if they are trained in a particular area that works with specialized tools, such as phlebotomy or X-ray technologies.
Accreditation
Medical assistant educational programs are typically accredited by either the Accrediting Bureau of Health Education Schools (ABHES) or the Commission on Accreditation of Allied Health Education Programs (CAAHEP). Accredited programs involve a standard curriculum laid down by the respective organizations and involve a clinical practicum component, completed in a real health care setting.
One of the key benefits of attending an accredited program is that they are normally eligible for federal financial aid. Accredited programs also tend to have career services that help place recent graduates into jobs in the field. Lastly, accredited programs just have a high standard of education, so graduating from an accredited program signals to employers that you have received a high-quality education and have some practical experience in the form of clinical internships and rotations.
What You'll Study
Medical assistants are trained in the various clerical, administrative, and procedural aspect of a doctors office. As such, medical assistants must have a firm grasp of medical terminology, techniques human anatomy/physiology, chemistry, and pharmacology, among other topics.
In your medical assistant course, you will learn how the human body works and common conditions, procedures, and techniques.
Many medical assistant programs allow students to specialize in a particular area, such as phlebotomy or X-ray tech.
Medical assistants also take classes that focus on the humanistic and administrative sides of medicine; topics such as patient interaction, office administration, and medical ethics.
Depending on the specific program you choose, your curriculum may be supplemented by traditional college core requirements, such as English, math, and a foreign language.
Training Information & Types of Medical Assistant Degrees
The typical education path to becoming a medical assistant is to complete either a 1-year certificate program or a 2-year associate's degree.
Most states do not have formal education requirements for medical assistants, so it is possible to work as a medical assistant without completing a degree program.
Becoming a Medical Assistant
Optional: High School Preparation
Medical Assistant High School Requirements
Science courses
Science courses and especially biology and chemistry are really important for medical assistants. They will help them with their coursework if they decide to attend a training program where they will have to complete courses like anatomy and physiology and also help them understand how body works if they decide to start working without formal training.
Communication Courses
Big part of a medical assistant's work is patient care so excellent communication skills are required. Courses like speech and debate will help you build these skills during high school.
Management Courses
Management classes will help medical assistants, and especially those who are planning to work as administrative assistants, to understand how business work. They will get basic knowledge on fields like problem solving, communication, planning and organizing.
Option 1: Medical Assistant Certificate
If you do not have the time or money to devote to a full degree program, then a certificate program is a good idea.
Medical assistant certificate programs typically take about 1-year to complete and involve both in-class instruction and clinical externships.
Certificate programs cover the basic knowledge needed to be a medical assistant, including basic medical science and medical office administration.
Many people enrolled in certificate programs use those credits to later transition to an associate's or bachelor's program.
Admission Requirements
Most medical assistant certificate programs require applicants to have at least a high school diploma or GED.
Depending on the program, you may be required to take an assessment exam to place you in courses, and letters of recommendation may be required. Since certificate programs are meant to train students for entry-level jobs in the field, it is normally not required to have any previous professional experience or prerequisite college courses.
Courses
Courses in a medical assistant certificate program are evenly spread between classes covering medical and scientific topic, and class covering the business administration side of working in a medical office. A hypothetical course load for a semester might look like:
Medical Law
Medical Terminology
Anatomy/Physiology
Medical Office Management
Professionalism in Healthcare
Option 2: Medical Assistant Associate's Degree
The "standard" path to becoming a medical assistant is to finish a 2-year associate's degree.
Associate's level programs in medical assisting are available at community colleges, technical colleges, vocational schools, and traditional 4-year universities.
Associate's programs in medical assisting cover the basic knowledge needed to work in the field and add in common core college requirements.
Most associate's level program also includes practicum hours in the form of clinical internships and externships.
Admission Requirements
Almost all programs at the associate's level demand applicants to have at least a high school diploma or GED.
You will most likely be required to send in standardized test scores (SAT or ACT) and letters of recommendation.
You may also be required to take a course placement exam or provide proof of previous professional experience in the field.
Courses
Associate's level courses cover most of the same information as certificate programs, but in much more depth and greater sophistication.
Associate's programs also tend to let students pick a specialization for a particular area of medical assisting, such as phlebotomy or X-ray technologies.
A hypothetical course load for a semester may include:
Anatomy/Physiology
Medical Coding and Insurance
Clinical Procedures
Medical Law and Ethics
Lab Procedures
Medical Office Safety
The course load may also include core requirements like English, math, and foreign languages.
Bachelor's Degree in Medical Assisting
Bachelor's programs specifically designed for medical assisting are rather rare.
Most of the time, bachelor's level programs are designed specifically as completion degrees for students who previously earned their associate's degree.
It is generally not required to have a bachelor's degree to get a job as a medical assistant, though further education could be beneficial for career advancement.
For example, many who complete a bachelor's degree in medical assisting go into healthcare management.
Admission Requirements
Bachelor's programs in medical assisting are typically geared towards working professionals who already have an associate's degree and want to return to school to complete their degrees.
As such, general admission requires students to have an associate's degree or certificate, and some professional experience.
There are a handful of bachelor's level programs you can go into without a previous degree, but they are rare.
Courses
Some possible courses in a bachelor's level program might include:
Epidemiology
Pathology
Health Promotion
Health Services Management
Advanced Clinical Techniques
Pharmacology
Online Medical Assistant Programs
Online medical assistant programs are designed for students who need a flexible school schedule.
Online certificate and associate's level programs in medical assisting are available and can be undertaken at your own pace.
Most online programs do have a practical requirement that needs to be performed at local health care facilities.
While online programs are useful for non-traditional students, it is important to pick the right one.
First and foremost, make sure the online program you are considering is accredited by either the ABHES or CAAHEP.
That way you can ensure you are getting a high-quality online education.
How to Get Your Medical Assistant License
Medical assistants are generally not regulated by the state and do not require to be licensed.
That being said, you can get a voluntary certification as a medical assistant.
The AAMA offers a certification program. To qualify, you must have graduated from an accredited degree program, complete and practical requirements, and pass a final comprehensive exam designed by the AAMA.
The National Healthcareer Association (NHA) also offers certification programs for medical assistants. Again, certification is not required to work in the field, though employers tend to favor certified applicants
License Renewal
If you opt to get your certification, you will have to renew it once every 5 years.
Certification renewal involves providing proof of completing continuing education courses or taking a renewal exam.
If you wait too long to renew your certification, you may be required to take the certification exam again.
Summary
Let us go over the basic steps to becoming a medical assistant:
Step 1. Complete a degree program
The first step is to get the right education. The most common education paths are to complete a 1-year certificate program or 2-year associate's program.
Step 2. Become certified (optional)
After completing your program, you can choose to become certified. Certified medical assistants face better job prospects and better starting salaries.
Step 3. Find a job
The next step is to find employment. Most medical assistants are employed in doctor's offices and hospitals.
Step 4. Renew your certification (optional)
If you opted to get your certification, you will be required to renew every 5 years. Renewal usually involves taking a renewal exam and providing proof of complete continuing education credits.
Medical Assistant Job Growth, Salary & Outlook
Medical assistants will see healthy initial salaries and an excellent trajectory for career growth.
The median annual salary for medical assistants was $33,610 in 2018 ($16.16.hour).
The portion of medical assistant that earned the most money worked in outpatient care centers.
The medical assistant profession is currently seeing a large amount of growth.
It is projected that the field will grow by 29% from 2016 to 2026, almost double the typical rate of career growth.
As jobs in the healthcare field become more desired, medical assistants face good career prospects.
How Much Does It Cost to Become a Medical Assistant?
The average certificate program costs anywhere between $2,500-$10,000, depending on the state.
The average associate's degree program costs anywhere between $5,000-$10,000 per year of instruction, for a two year total between $10,000-$20,000.
The certification exam offered by the AAMA costs $170 for non-members.
How Long Does It Take to Become a Medical Assistant?
Depending on the educational path you take, the time to become a medical assistant can vary. It takes about 1-year to complete a certificate program.
Factoring in a few months to get your certification and hunt for a job, you could be working as a medical assistant in as little as a year and a half to two years.
How Long Does It Take to Become a Medical Assistant?
You can become a medical assistant in as little as a year and a half.
How to Become a Certified Medical Assistant?
You must pass a certification exam to get your medical assistant certification. Certification exams are offered by the AAMA and the NHA.
How Long Is Medical Assistant Training?
Training for a certificate program normally takes about 1 year, 2 years for an associate's program. Most medical assistants take continuing education courses while they are working.
How to Become a Certified Medical Assistant Without Going to School?
It is entirely possible to become a medical assistant without a formal education, though it is noticeably more difficult. If you are set on becoming a medical assistant without school, your best bet is to volunteer at a medical office first to get some experience and work your way up to an entry-level position.
How to Get Medical Assistant Certification?
To get your medical assistant certification, you must pass a certification exam laid down by either the AAMA or NHA.
Medical Assistant Training Video