Are you mechanically minded? Do you have a knack for taking things apart and figuring out how they work?
Do you have a passion for cars and other automobiles?
If you answered yes to any of these questions then a career as a mechanic may be a good fit for you.
Mechanics play an integral role in society and with our automobile-based economy, mechanics have never been in higher demand.
As a mechanic, you will learn how everything going on under the hood works and how to fix any problems.
Being a mechanic is a lot like solving puzzles; you have to know how all the pieces work and how they fit together in the bigger picture.
Figuring out how these things work does not come easily; it requires a serious amount of training and education. Luckily, we are here to give you a step by step guide on how to become a mechanic and what kind of job prospects you can expect as a mechanic.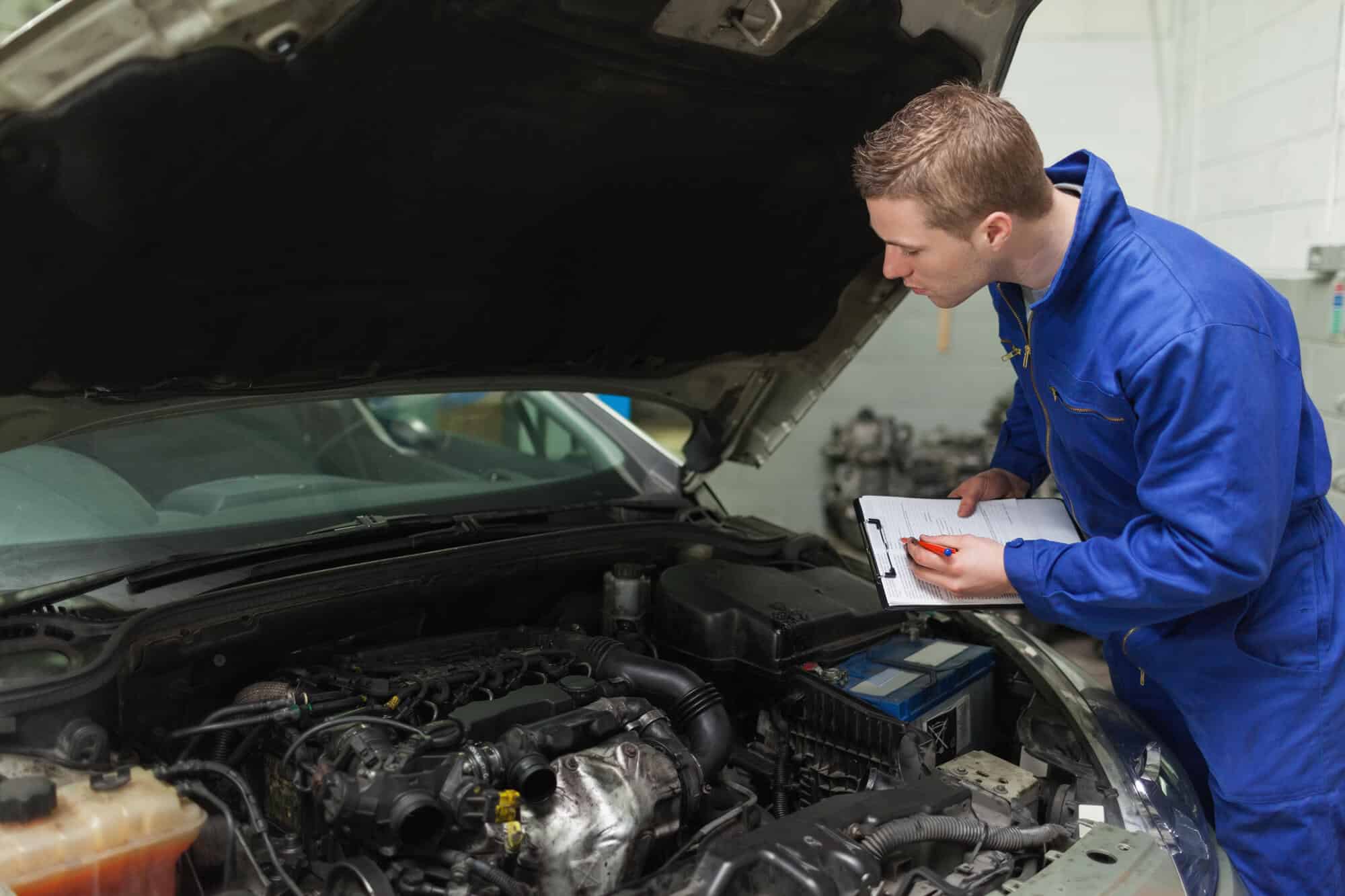 What is a Mechanic?
Auto mechanics perform just about every and any task on a wide range of auto vehicles. They carry out maintenance, repairs, perform safety checks, and more. The role can involve working on any size auto vehicle and can offer some challenging tasks as more modern vehicles become more complicated. If you are interested pursuing this career keep reading and learn how to become a mechanic.
What Does a Mechanic Do?
Elements of the role of auto mechanic has changed vastly over the years. Modern vehicles are advancing in technology at a fast rate. So, there is a need for an auto mechanic to be continually learning about new advancements and taking part in training.
A lot of auto mechanics choose to specialize in a certain type of vehicle, an area of repairs, or the type of service they offer. You could, for example, specialize in engine maintenance and rebuilds, or transmissions, or even just the safety equipment inside vehicles.
There is certainly more emphasis on electronics with modern vehicles. Being able to use computer systems and hand-held devices is now an everyday part of most auto mechanics roles.
Mechanics work in workshops. There are some auto mechanics that operate remotely helping motorists that have broken down. But there are a large amount of tools needed to perform most of their role so the majority of work is carried out in a workshop, The hours of work are pretty typical of a 9-5, although working overtime is not uncommon to complete a job to meet a customer's deadline.
The key duties of an auto mechanic include:
Inspecting and testing auto vehicles for faults
Repairing and carrying out maintenance on auto vehicles
Diagnosing problems and preparing quotes for customers
Filing paperwork and recording vehicles repairs and details
Most auto mechanics either work for themselves in their own garage, or the work in a garage for a larger company. There are some huge nationwide companies with hundreds of garages and thousands of employees.
Mechanics make approx.
Desirable Skills of an Auto Mechanic
Being an auto mechanic is both a job for life and a job some people do for a few years. There are some desirable skills that help people take to being a mechanic easier than others. Like all jobs, it's not for everyone. Here are some skills that help people be better auto mechanics and find more success in the role.
Good Stamina and Strength
There is a lot of heavy lifting and long hours working underneath, or leaning over vehicles. This can take its toll on the body and is one reason that older people find it more difficult to be an auto mechanic. Being in good physical shape makes the role a lot easier.
Maintaining Continual Development
As mentioned earlier, there are continual advancements and developments in the auto vehicle industry. If you want to stay competitive with other garages and keep your knowledge up-to-date there is the need for continual development.
Good Team Skills
Auto shops only operate well by having a team of people. From the staff working on the counter securing customers, the staff managing stocks, and the mechanics. Having good team skills is vital to the whole garage operating smoothly, and effectively.
Passion for Auto Vehicles
Like with any job, if you have a passion for your work you are going to enjoy the role a lot more, and will be much better for it. A lot of young men growing up love vehicles, and it's been a natural progression to work in the industry for many.
Reliable and Able to Work to Strict Deadlines
Customers vehicles are often their lifeline or even their business. Auto mechanics are often expected to turn around some repairs very quickly, and missing a deadline can damage the relationship with the customer. Being reliable and working to deadlines is a very key part of the role.
Mechanic Work Environment
Most mechanics are employed full-time at an auto repair shop.
The work schedule is typical during the week and on the weekends.
Service technicians spend most of the day standing, though the workspace is generally open and ventilated.
Mechanics often work with computers to diagnose issues in cars though they also work with greasy parts and tools. Because they work with heavy car parts and tools, mechanics are at risk for cuts, sprains, and bruises while on the job. A small handful of mechanics are self-employed.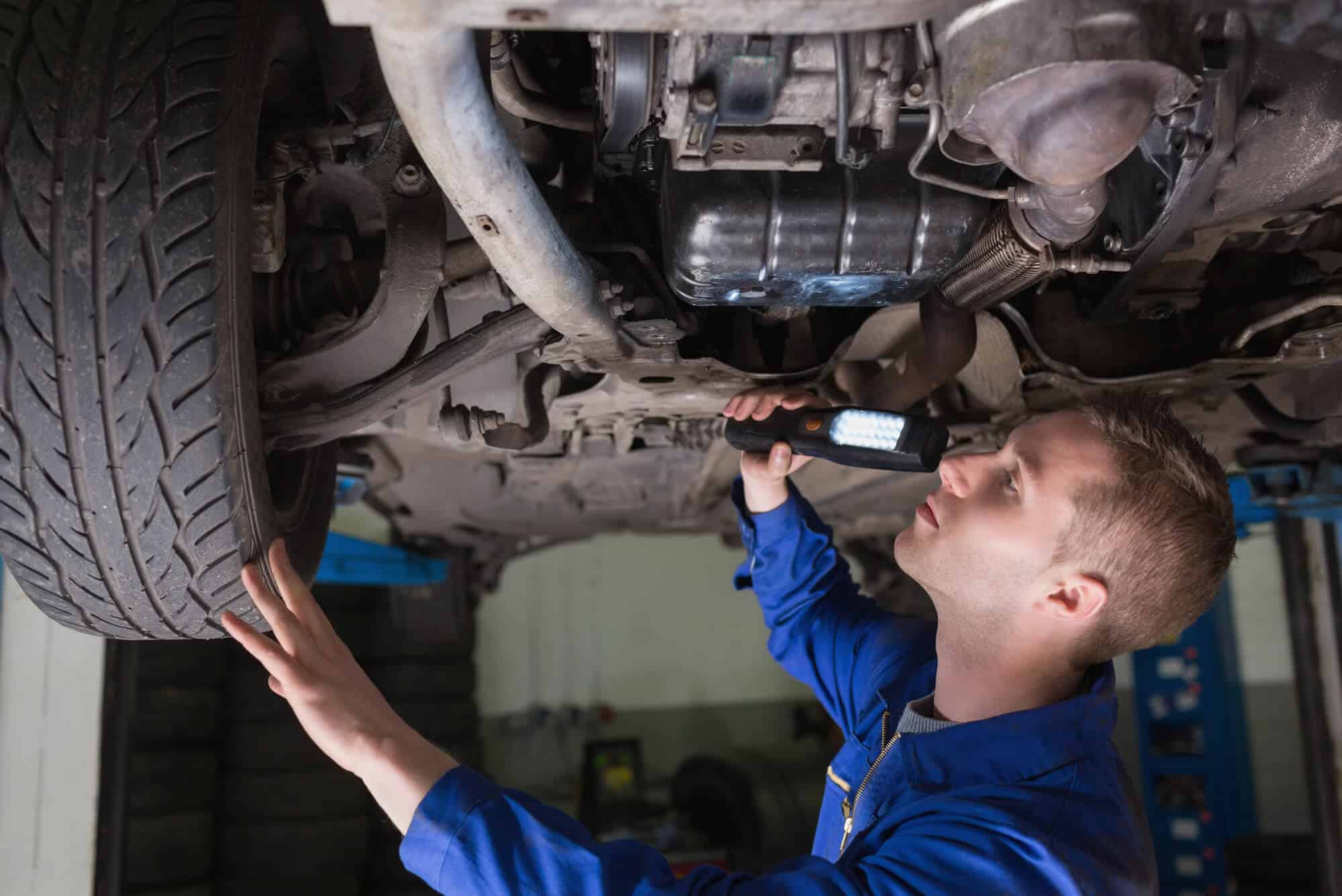 Education Requirements for Mechanics
Strictly speaking, the only degree required to be a mechanic is a high school diploma or GED.
That being said, employers tend to favor mechanics who have completed a certificate or associate's program in automotive technologies or related areas.
Many larger repair shops or dealership may require employees to have a 2-year degree. As always, previous experience in the field is a plus.
Certificate and associate's programs in automotive technologies are offered at technical colleges, vocational schools, and community colleges.
Many mechanics perform the majority of on-site learning through an apprenticeship where they work under the supervision and instruction of a professional auto mechanic. After completing an apprenticeship, you must pass a licensing exam to work as a qualified journeyman mechanic.
Since cars are constantly changing and are being updated, many mechanics must take extra training to remain on the cutting edge of the industry.
Mechanics must be well-read on common manufacturing methods and testing procedures.
Optional: High School Requirements

High School Courses for Mechanics
Mathematics Classes
Mathematics classes are really important for mechanics as they will use metrics and calculations daily when examining a car and trying to find a problem. Also the problem solving mentality of mathematics will help them when trying to find what the problem is at a broken car.
Computer Classes
Last generation cars have complex computer systems, software and applications performing a wide range of services. If there is a problem to these computer systems the mechanic should be able to detect the problem and send their client to an expert.
Automotive Repair
While auto shop classes are not offered as much as they used you should make sure to take them. If not possible a lot of schools offer automotive classes in cooperation with Automotive Youth Education Systems so make sure to ask your teachers and take a relative automotive repair class.
Accreditation
The majority of mechanic programs in the US are accredited by the Automotive Service Excellence Education Foundation, a national coalition of mechanics who conceive and develop a standard automotive technology curriculum.
While not necessary to land a job, attending an accredited program looks good on resumes and signals to employers that you have received a comprehensive education that covers the 8 core area set down by the National Institute for Automotive Service Excellence (ASE).
In general, mechanics who graduate from an ASE Education Foundation accredited program and are ASE certified have higher salary options and greater potential for career advancement.
What You'll Study
Mechanics are like doctors for cars. Thus, the majority of their training involves learning how automobiles work, common problems with automobiles, and methods to fix problems and maintain good car performance.
Like a doctor, mechanics must have an intimate knowledge of car anatomy and functioning.
Mechanics also tend to take courses covering computer hardware and software that is used to diagnose problems in cars, especially newer models with onboard computers.
Many auto mechanic programs include some form of internships or on the job training.
Some common courses one might find in a mechanic program may include:
Engine types
Engine diagnostics
Computer operation in automobiles
Car components
Internal processes
Engine repair
Electrical systems
Suspension and steering
During your time in mechanic school, you will learn all the basic components and operations of automobiles. You will also learn about common problems with car engines, how to diagnose said problems, and how to fix and maintain an engine.
Training Information & Types of Mechanic Degrees
There are two basic options for mechanic education.
The first is to complete a basic automotive technologies certificate program and the second is to complete an associate's degree in automotive technologies.
A certificate program will cover the basic of auto repair and qualify you to work in an entry-level position as an apprentice at an auto shop. It takes around 1 year to finish a certificate program in automotive technologies.
Associate's degrees normally take around 2 years to complete and provide a solid foundation in the theory and practice of car repair.
Associate's level programs are similar to certificate programs, but the courses are to a greater degree of complexity and the curriculum is often supplemented with course form the liberal arts (e.g. physical sciences, humanities, etc).
Option 1: Mechanic Certificate
The most basic educational option for mechanics is a certificate in automotive technologies. In these programs, students learn the basics of how to diagnose, repair and maintain automobile engines.
Certificate programs involve classroom instruction and hands-on training.
During a certificate program, students use a plethora of specialized tools like lathes, grinding machines, welding equipment and more; all special tools used to work on cars. They also learn about the basic principles and physics behind car engines, and how to use computers to diagnose car issues.
Admission Requirements
There are no special requirements to apply to a certificate program except for a high school diploma or GED.
Since a good part of the job involves driving cars, most programs require applicants to have a driver's license and a clean driving record. You may also be required to take a drug test.
Courses
Some courses you may take in a certificate program could be:
Electrical systems
Performance and diagnosis
Drivetrains
Engine theory
Emission systems
Brakes and suspension
The courses in a certificate program are meant to give a basic overview of the main issues mechanics face and the basic tools and methods they use to fix and maintain cars.
Option 2: Mechanic Associate's Degree
The next level of mechanic education is an associate's program in automotive technologies.
Some associate's programs focus on general car maintenance while some may be specialized for a particular type of automobile or engine, such as motorcycles, diesel engines, or electric engines.
Other programs may focus on automotive work for specific brands of cars, such as BMW, Audi, or Volvo.
Associate's level program provides students with a technical understanding of various engine systems and how to diagnose and fix problems with engines.
These courses are usually more wide-ranging than a certificate program and may include specialized courses. Very often, these courses incorporate more general core classes like math, physics, and engineering.
Associate's programs also tend to require students to complete a certain amount in practical hours working on actual vehicles. Like most associate's degrees, an automotive technology program takes about 2 years to complete.
Admission Requirements
Applicants to associate's level programs must have at least a high school diploma or GED.
Depending on the program, they may want to see a history of taking courses in high school related to science and technology.
Courses
A hypothetical curriculum for an associate's level program in automotive technologies might include:
Brake systems
Manual transmissions
Automotive electrical systems
Steering systems
Fuel and emission control systems
Automotive air conditioning
Brakes and suspension
Option 3: Mechanic Bachelor's Degree
Automotive technology programs at the bachelor's level are focused on supplementing the practical component of engine repair with the theoretical and scientific principles behind engines.
As such, bachelor's programs in automotive technologies typically focus heavily on engineering principles and mathematics.
Students will explore the design and research of vehicle systems and get hands-on training and workshop experience.
Many people in automotive technology bachelor's programs are professional mechanics who went back to school for further career advancement.
Obtaining a bachelor's degree in automotive technologies will qualify you to work in more specialized areas of car repair. A bachelor's degree takes about 4 years to complete.
Admission Requirements
Admission for a bachelor's program requires students to have a high school diploma or GED.
You will also have to send in letters of recommendation from faculty or employers, and potentially standardized test scores.
Some programs may require an associate's degree to apply, though these tend to be more specialized programs.
Courses
Bachelor's level courses in automotive technologies include a curriculum heavily focused on the engineering and mathematical side of car development, repair, and maintenance.
Common topics covered in courses are:
Automotive manufacturing
Safety regulations and testing
Automotive electronics
On board computer analysis
Collision repair
Fuel injection and emissions systems
Engine design and theory
Statistics
Engineering-related math and science courses (thermodynamics, physics, calculus, etc).
Online Mechanic Programs
Many institutions offer either fully or partly online mechanic training courses.
The higher up the education tree you go, the fewer online programs there are.
For example, it is relatively easy to find a fully online certificate program but may be more difficult to find a fully online associate's or bachelor's program.
The benefit of online programs is that they allow you to be flexible in your course schedule, which is why they are extremely useful for professionals who need to set things up around their work schedule.
Many online programs require students to get hands-on training in the form of internships and apprenticeships.
How to Get Your Mechanic License
Before getting your mechanic license, you will be required to get on the job training as an apprentice.
Apprentice
An apprenticeship can take anywhere from 2 to 5 years and involves working under the supervision of a journeyman or master mechanic.
Once you complete your apprenticeship, you will be required to take the ASE automotive technician certification exam.
You will have to provide proof of your work experience including a documented list of hours worked.
The test itself covers 7 basic areas of automotive repair and tech including automobiles, trucks, engines, and collision repair.
Journeyman Mechanic
After passing the test, you will receive your mechanics license and be certified as a journeyman mechanic.
Mechanic education does not stop there though. After working for some time as a journeyman, you can apply to become a certified master mechanic.
Master Mechanic
Master mechanics have many years of professional experience under their belt and often work in supervisory roles.
Mechanics must pass and ASE mandated exam that covers 8 different parts of car repair. You will also be required to licensed by the EPA for the handling of hazardous materials, such as refrigerants and antifreeze.
License Renewal
Most states require mechanics to periodically renew their licenses and certifications. The exact licensing renewal requirements differ depending on the state. Some states require mechanics to have proof of completing continuing education requirements while some just have a renewal fee.
Overview of How to Become a Mechanic
Let's go over the basic steps on how to become a mechanic
Step 1. Complete a certificate program or associate's degree
The first step is to get an education in automotive technologies by completing a basic certificate program or associate's degree. These programs will qualify you to get an entry-level position or apprenticeship.
Step 2. Find an apprenticeship
The next step is to find an apprenticeship and receive hands-on training. The apprenticeship is the most important part of your mechanic education and largely determines the quality of jobs you will be able to get in the future.
Step 3. Obtain your license
The next step is to obtain your mechanics license. The NATEF test will cover 7 basic components of car repair and maintenance. Once you pass this exam, you will be licensed to work as an independent journeyman mechanic.
Step 4. Obtain your master mechanic certification (optional)
After gaining some experience working as a journeyman mechanic, you can apply for certification to become a master mechanic. Master mechanics enjoy higher salaries and can work on a wider range of automobile applications.
Mechanic Job Growth, Salary & Outlook
The annual median salary for automotive technicians in 2018 was $40,710 ($19.57/hour).
The job field is expected to grow by 6% from 2016-2026, about the average rate.
Mechanics working at automotive dealers had the highest average salary while mechanics working at automotive parts and tire stores had the lowest.
How Much Does It Cost to Become a Mechanic?
A typical certificate program is relatively cheap and will only run you about $5,000
An associate's level program costs about $10,000 – $25,000
How Long Does It Take to Become a Mechanic?
You can start actually working with cars as an apprentice mechanic in as little as a year, but it takes around 5 years to become a fully certified journeyman mechanic.
It normally takes around 2 to 3 years of more work to apply to be a master mechanic.
Associations, Groups & Resources for Mechanics
Frequently Asked Questions