This is the only guide you'll ever need if you want to become a bank teller. 
Read on if you would like to learn more about bank tellers, what they do, how does their typical day at work look, key duties and desirable skills, education requirements, and much more.
The Description of a Bank Teller
Bank tellers are often the first people seen by customers entering into a bank. Greeting customers with a smile and assisting them making deposits, withdrawals, and other queries is a huge part of the role. Continue and discover how to become a bank teller.
What Does a Bank Teller Do?
Bank tellers handle transactions in the form of cash, checks, and other forms of finances and currencies from customers in the bank. They count and process the financial transactions and help customers with any queries or questions they may have.
They have to identify customers and check paperwork, so a key eye for detail is important. Having good numerical skills is also vital to the role, as well as learning and understanding the IT systems and financial processes.
Bank tellers typically work in bank branches. They sit in a booth or at a desk and have their own cash drawer and computer to manage all the transactions. They report to the head bank teller if they have any problems or need clarification before making any decisions.
Some banks use their tellers to sell financial products such as insurances and loans to customers. This means a face-to-face meeting talking the customer through the products and being careful to make sure they understand all the financial implications in-line with the necessary financial legislation.
According to Bureau of Labor Statistics, bank tellers make on average per year.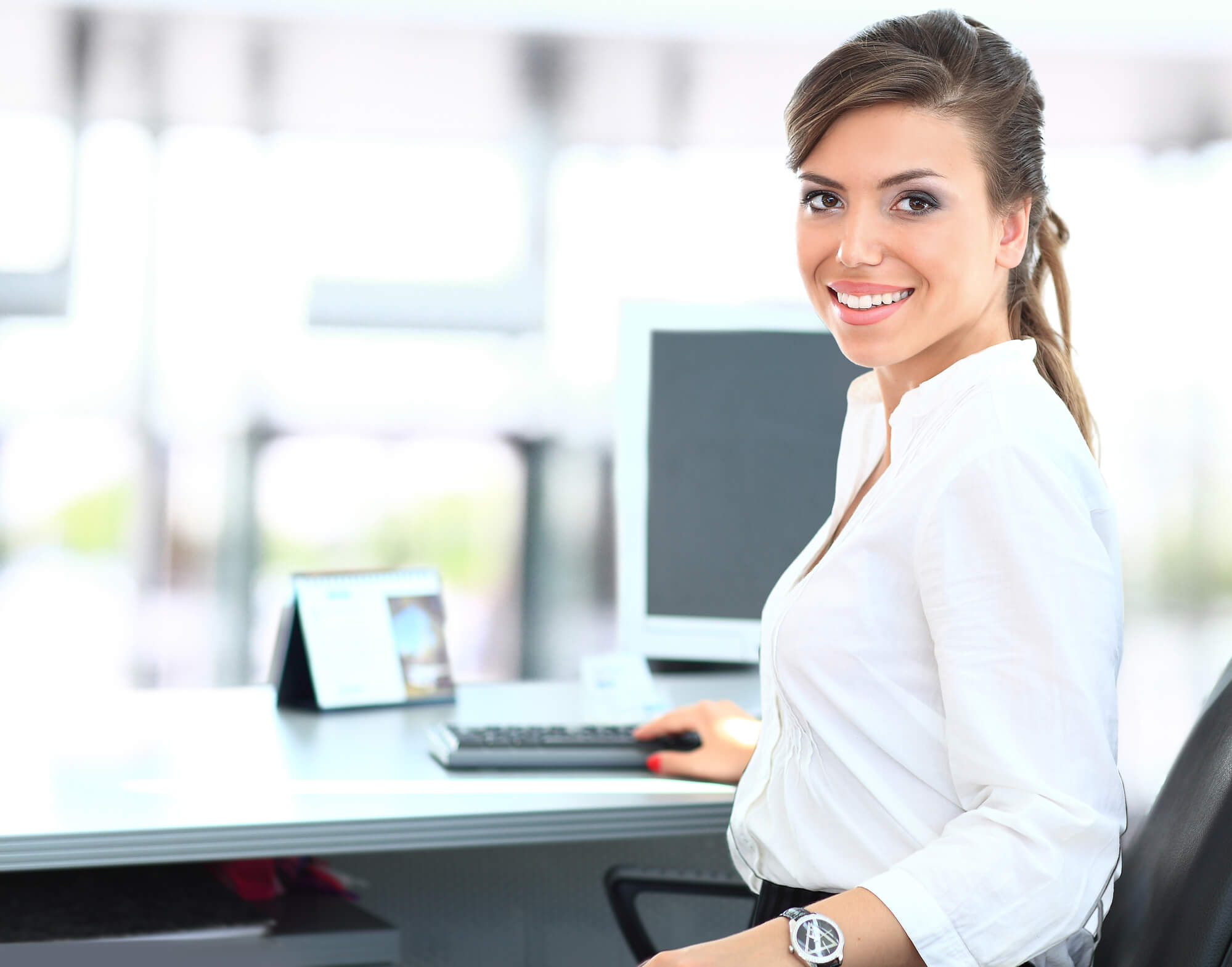 Key Duties of a Bank Teller
Bank tellers are always employees of the banks they work in. The hours of work are usually rigid, this often appeals to a lot of people entering this line of work. It's not seen as a high-pressure or stressful role.
Desirable Skills of a Bank Teller
Being a bank teller isn't for everyone. There are personality traits and skills outside of formal education and training that make someone more naturally matched with the role. Possessing the following skills are certainly an advantage:
Good People Skills
Bank Tellers are often the first face someone will see when entering a bank. Having good people skills is very important for customer satisfaction. Being able to deal with angry customers without getting stressed or flustered is also a huge plus.
Good Numerical Skills
There are complex computer systems in modern banking but having good numerical skills is still going to give you a huge advantage. You will be counting money and checks and being able to spot an error is vitally important.
Being Reliable
Some banks do not have the spare staff to sit in when someone doesn't turn up. Being a reliable team-player ensures the whole team are operating at maximum strength and not being over-stretched.
Bank Teller Work Environment
Bank tellers work indoors and spend a lot of time interacting with customers and participants of their bank.
This requires a lot of socialization and consistent friendliness.
Tellers have the benefit of working in an air-conditioned space that is never exposed to the elements.
Most tellers are also allowed to be seated for the majority of their working day.
Bank tellers' schedules will vary based on institution and work experience, but most work full time during regular business hours (i.e. 9 A.M. to 5 P.M.). Certain tellers may work extended hours into the evening depending on the actual location's operational hours.
Most tellers report to their direct boss, which is usually a head teller or bank manager.
Bank Teller Education Requirements
Becoming a bank teller does not require higher education, although a college degree in finance, economics or a similar area will always help and applicants appear more viable than their peers.
To become a bank teller, you must only have a high school diploma or equivalent certification like a GED. In addition, during the hiring or application process you must prove that you are able to perform simple mathematics, generally arithmetic, to ensure that you will be able to handle money accurately and safely. This is normally administered during the test on the application.
You may decide to obtain a college degree to make yourself more competitive in the job market. In this case, a bachelor's in a relevant field such as economics or finance is your best option.
In addition to going to college, you may decide to obtain an American Association of Banker's Bank Teller Certificate. This certificate is obtained by completing a training course based out of the ABA. Once you have this certificate, you will be known by potential employers to have certain banking fundamentals already in place.
Essentially, you'll be a more competitive higher since you already know how to perform any standard bank teller operations and have some customer service skills at the same time. This certificate is not an official degree or accredited by any higher institution, however.
Optional: High School Requirements
Math Classes
Most definitely math classes are the most important for bank tellers. In your daily routine as a bank teller you will need to count really quick, calculate percentages and in general make calculations. Also you should keep in mind that some banks require applicants for bank teller positions to pass math aptitude tests in order to get hired.
English Classes
Another big part of your job as a bank teller is going to be to communicate with clients, answer their question effectively and be able to promote any offers the bank maybe running. So English and communication classes are really important for bank tellers.
Foreign Language Classes
As we just mentioned it is really important to be able to communicate effectively with clients and this includes also clients that English is not their mother language. Spanish or French classes are a really good start at high school that will help you stand out of the competition.
What You'll Study
If you do decide to get a college degree before becoming a bank teller, you'll likely study areas related to finance and mathematics, as these are the chief subjects which banks are concerned with.
For instance, an economics degree will teach you all about the understanding and management of money, including how loans work, how banks perform their duties, and how people use banks most frequently. An economics degree could be valuable since it will do a lot to explain why the bank operates as it does, allowing you to then explain certain policies or programs to bank customers.
An economics degree might have classes such as:
Economics
Algebra
Statistics
Finance
Other degrees, such as a degree in mathematics, will also be valuable. However, degrees such as this are more specialized for the direct study of math as a subject and are better suited for academic pursuits.
A common business degree is another good degree for a bank teller applicant to possess. Business degrees are versatile and teach the student much about how modern capitalism works in both large and small-scale projects.
A business degree might include classes such as:
Risk management
Statistics
Algebra
Economics
History
Team management
Summary
Becoming a bank teller is a simple process. Let's go over the main steps on how to become a bank teller.
Step 1. Obtain a High School Diploma or Equivalent
Most banks only require their tellers to have a high school diploma and competence with basic math and arithmetic.
Taking elective math courses in high school is a good idea for future bank tellers.
Step 2. Apply to a Bank Teller Position
The next step is to find an open teller position at a bank. The median pay for bank tellers is $12.70/hour.
Step 3. Pass The Mathematics Test
Most banks require their tellers to first pass a quiz demonstrating basic competency in math and arithmetic. Topics on the test include decimals, percentages, fractions, addition, subtraction, and situational judgment.
Step 4. Get Hired and Advance in Your Career
Unfortunately, the need for bank tellers is diminishing due to technological changes in banking. However, this is not necessarily bad news for prospective tellers. Even though the career is expected to diminish in the next few years, that means more tellers leaving the professions and more open teller spot.
Bank Teller Job Growth, Salary & Outlook
The annual median wage for bank tellers in 2018 was around $30,000.
The lower end of the scale was closer to $20,000 and the higher end of the scale was closer to $40,000.
Your exact pay will vary based on institution and seniority. This pay scale is based on a full-time schedule and is usually calculated for hourly wages.
Currently, bank teller employment is dropping and is projected to continue to decline over the next seven years.
This is because bank teller growth is often driven by bank expansion.
As banks open new locations, new bank tellers are required to fill those positions.
As the Internet has become more prolific and more people do their banking online or through mobile apps, the need for physical bank locations has fallen. Because of this, banking branches are closing more often than they are opening. This lowers the amount of open bank teller positions.
In addition, the turnover rate for bank tellers is low. Once hired, most bank tellers remain employed or within the same profession for most or all of their professional career. This makes it hard for younger bank tellers to enter the remaining teller positions.
Overall, a bank teller is a steady job with consistent hours and decent benefits. However, you should be aware of the potential employment challenges you might face from the job market if you are set on becoming a teller yourself. It's a better idea to look at your local banks and see if they are hiring currently before hedging all of your bets on becoming a bank teller.
How Much Does It Cost to Become a Bank Teller?
Becoming a bank teller does not require any outstanding costs since you can apply and be hired with just a high school diploma.
However, if you get an optional degree in business or economics to improve your chances of being hired, college can cost anywhere between $20,000 and $40,000 in fees for a four-year university.
The actual costs of a higher education degree vary greatly by university and student residency.
How Long Does It Take to Become a Bank Teller?
Becoming a bank teller generally only takes about one month. This is the length of time for which most in-training bank tellers are trained on the job.
All teller-specific training requirements are taking care of at the bank of employment without the need to arrive at a designated, separate facility.
New bank tellers are typically trained by more experienced tellers or a head teller.
To get the on-the-job training, you'll first need to be employed by the bank. In order to increase your chances of employment, you might want to consider finding a finance school to prepare you for the job and further career advancement.
Frequently Asked Questions
Bank Teller Training Video